Jejemon is a trending topic in the internet. And it has become more popular that I've chanced upon a segment in "Unang Hirit" about jejemon. I've also heard that it was also featured Jessica Soho's show in GMA-7 last Saturday.
Prior to jejemons being featured in some TV shows, it was heavily sensationalized in the internet. One great example is this photo that circulated around various social networks.

Photo by Angelo Obmana
Even Justin Bieber is curious about jejemons: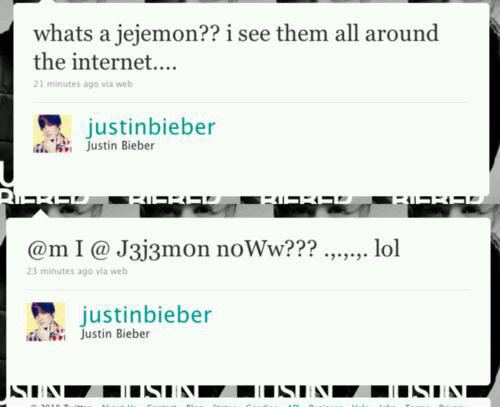 Thanks to Karen for the screenshot
If you are still figuring out what's a jejemon, you can try reading the jejemon series by Marck Rimorin.
Related Posts
Tags: google trends, Trending Topics
Leave a Reply